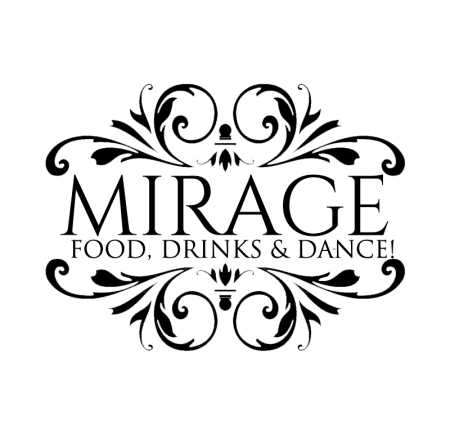 The Mirage is a novel and fun way to socialize and embrace multiculturalism. The Mirage is focused on providing the utmost service to our customers. Providing great service to meet and exceed all expectations. A great Downtown location to eat, drink, socialize, dance, or just Relax, The Mirage is the place to be. The Mirage offers a variety of Mediteranian food and American food to delight your tastebuds! Offering a relaxed lounge atmosphere with free Wi-Fi, tables and traditional floor seating areas, The Mirage also has Live Belly Dance shows every Friday and Saturday for your enjoyment
The Mirage offers the best premium tobacco brands including our house made special flavors, which you can't find anywhere else. Customers can also enjoy a full bar, fresh coffee, traditional tea, soft drinks,M editearanian food. Special events are always welcomed at The Mirage, Graduations, Birthdays, or for any occasion you can reserve a place perfect for you.
The Mirage is conveniently located at 415 South Gay Street, Downtown Knoxville. To Book a Party or make a reservation you can conveniently book online through our website or call (865) 200-8910.